Quality
Only the best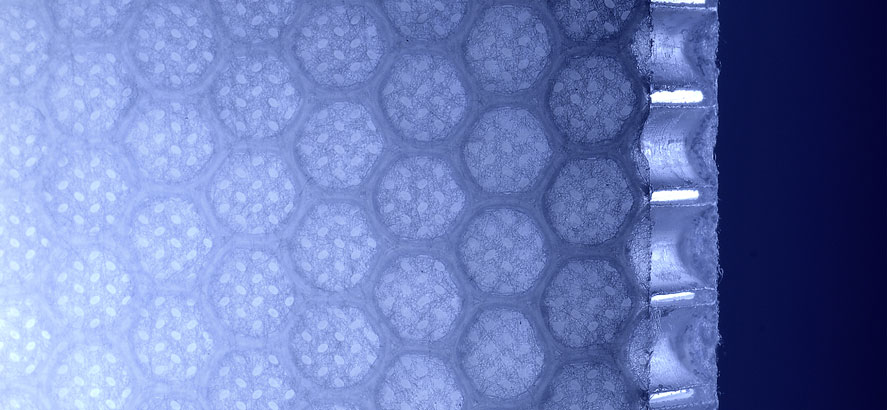 We guarantee the highest quality for our products. This starts as far back as buying the raw materials.
We use a particularly high-quality type of polypropylene as the initial material.
Controlled production
We check all incoming and outgoing goods on a regular basis. The honeycombs themselves are produced using a patented process on the most up-to-date systems. The quality is checked by our materials scientist in our own laboratory. He uses a special, scientifically verified process, for example to check the bending, pressure and shear strength of the honeycomb mats.
Research for the future
In order to constantly improve our products and develop their potential applications, we are involved in research at Ilmenau Technical University. We provide ongoing support to scientists through our involvement in the industrial advisory committee of the "Plastic-based lightweight construction for vehicles" research group.
Current research results are important for us and the future of our location on the international market.
Certificates confirm the high quality
Our production is certified to DIN EN ISO 9001:2015 with an annual repeat audit by TÜV.
Our products are also certified especially for ship-building customers by Germanische Lloyd.

Further information
Learn more here about the characteristics and processing options for our products:
Downloads
All technical data and specifications as well as processing information is found in our PDFs that can be downloaded: